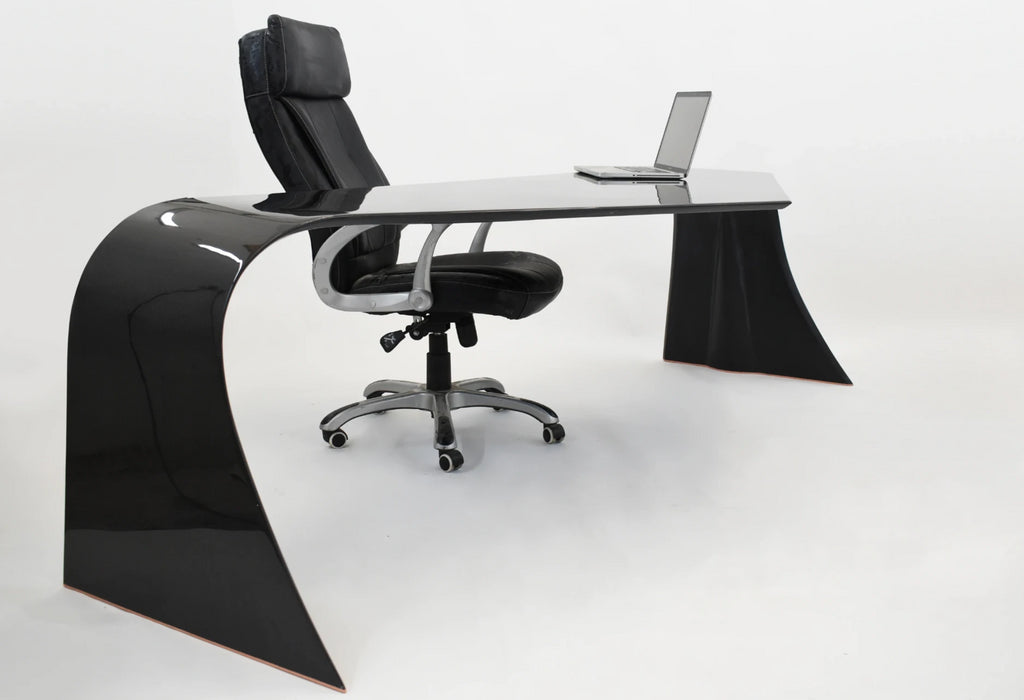 The Vulcan desk was designed through Matthew's passion for innovation and aerospace design, and named as a salute to the Great British bomber that lead the technology of its time.
Designed to use carbon fiber's inherent strength and beauty, the Vulcan desk is the perfect combination of engineering and sculptural form.
With its tip seemingly defying gravity, coupled with its low profile and swooping lines, the desk simultaneously exudes power, elegance and refinement.
Using technologies primarily found in the Formula One industry, the goal was to create a table that would otherwise not be possible. And so at 2.5m wide, it has been tested to support up to 300kg at its centre with minimal deflection.
To achieve this the Vulcan desk is manufactured using a core of aerospace grade carbon up to 18 layers thick. Oriented in a quasi- isotropic pattern in key areas to achieve the necessary torsional rigidity and dampening required.
Having completed our 10 step Piano finishing process the Vulcan is lastly finished in a nano ceramic coating to ensure the most scratch resistant finish possible.
Whether for the home or office the Vulcan is desk designed for those that truly appreciate design at its most cutting edge.
Descriptives